Photography is my passion. Capturing a genuine laugh, a look radiating infinite love, and a hug full of emotions to create long lasting memories for your family is my motivation.
THEY GROW UP SO FAST
Time flies and kids grow up fast. So why wait. Capture your family moments for years to come and make sure you're in them! One day, all you will have left of your kid's childhood are the memories and the pictures. Whether you're pregnant, your baby is just a few days old, you're about to celebrate your child's first birthday, or she's already going to school — there's no right or wrong time to photograph them. Just remember, they're only little once.
Family Lifestyle Photographer
Before my baby was born, I dreamt about photographing him sleeping in these elaborate poses and positions. But every time I tried he'd wake up immediately and cry like crazy. The most beautiful pictures I took of him were those when he was playing with his dad, sleeping on his grandma in the living room, or while I was breastfeeding him. That's when I realized that those were the moments I actually wanted in our family album. And that's how I'd love to photograph your family too — in a relaxed way, interacting with each other, and having fun.

You can schedule your photography session in the comfort of your house. Home photo-shootings are especially great for newborns, older babies, and kids because they feel secure and can be themselves. Also, it usually ends up being less stressful for moms who not only need the time to get ready themselves but also need to make sure that the whole family looks good. A well-organized house is not a must (which is mission impossible when you have kids). Sometimes chaos is part of those moments we want to remember and laugh at later.

Do you prefer a photo shoot outside during sunset or with those beautiful seasonal colors in the background? If weather conditions permit, we can do that too! Just let me know.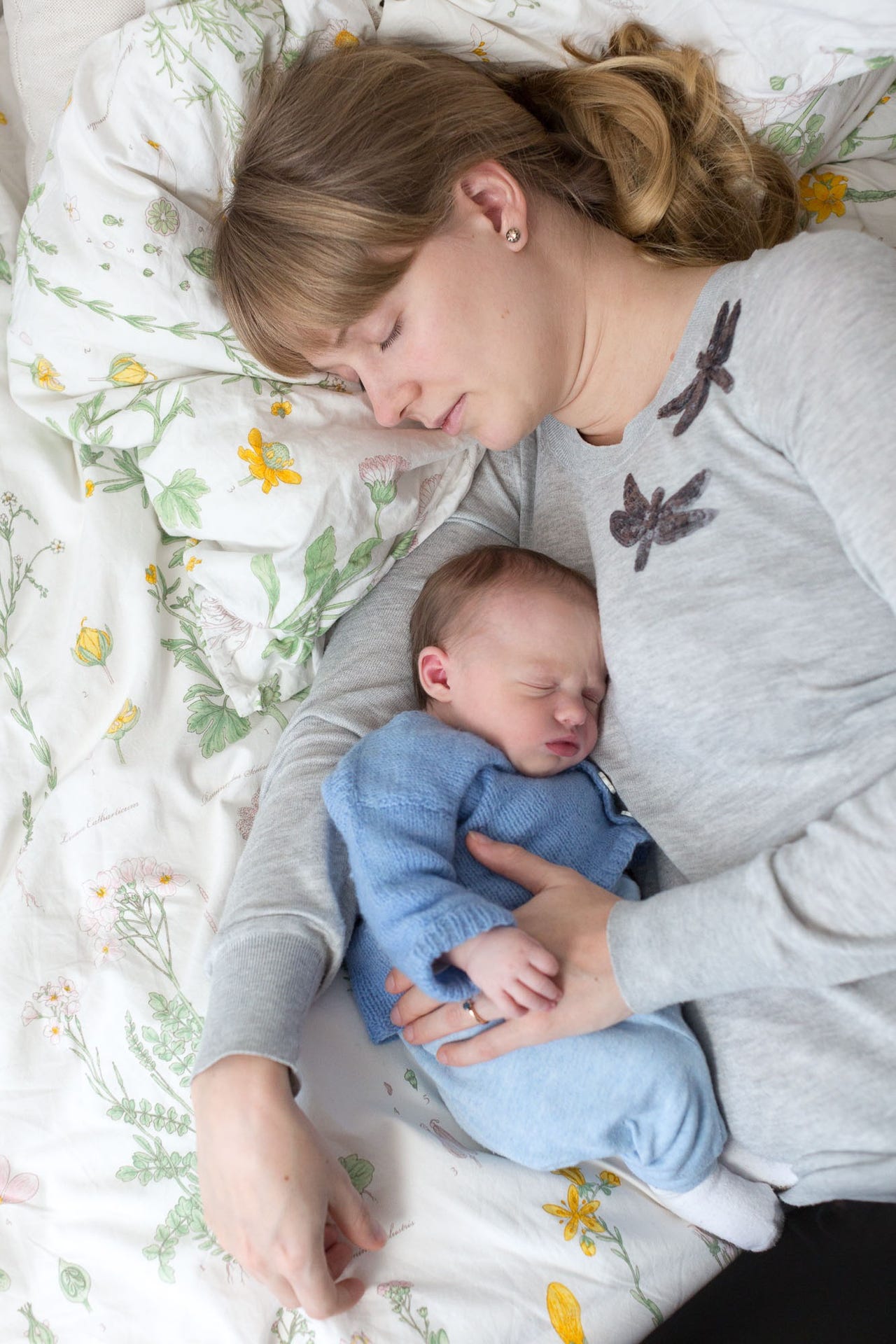 WHAT TO EXPECT FROM YOUR FAMILY PHOTOGRAPHY SESSION
The following are a few examples of how your family photo shoot could look like with kids of any age! All I want is for you and the family to feel relaxed and have fun with one other. I will take care of the rest.
MATERNITY PHOTOGRAPHY SESSIONS
Before getting pregnant, you were probably used to sucking in or hiding your belly every time someone was taking a picture of you. Well, those times are gone! Being pregnant is the one opportunity you have in life to proudly show the camera your big round belly. Pictures can be taken with your partner, kids, or alone if you prefer. Your bedroom, living room, or the future nursery room could be the perfect locations in the house. Another option could be surrounded by nature during sunset.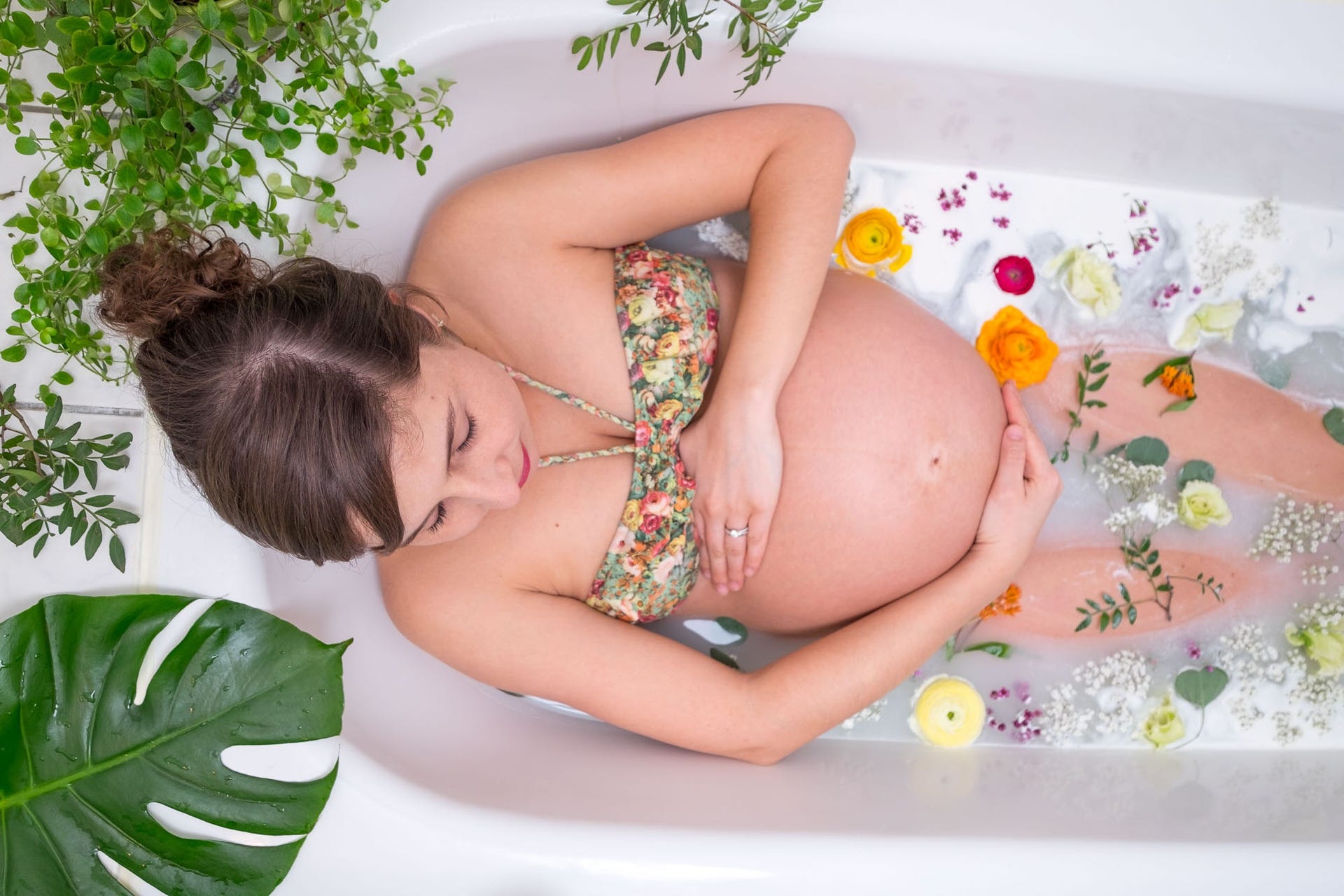 NEWBORN PHOTOGRAPHY SESSIONS
There's nothing like the crazy, somewhat chaotic, but magical first eight weeks with a newborn. Sleeping (the baby alone, on top of you, or on top of other family members), eating (whether breastfeeding or from the bottle), and changing diapers (like a pro or beginner parent) are the kind of activities that we can photograph. But more than that, I am able to capture those moments when it's all about getting to know each other, cuddling, and enjoying life with the newest family member at home.
OLDER BABY AND TODDLER SESSIONS
Sleeping, eating, and changing diapers is still part of the routine with a three-month-old baby. But they will soon start getting more alert, interacting more with their surroundings, and smiling at you. As they grow, they can be photographed during tummy time, sitting up, crawling, standing up, or even walking. Also, expect lots of cuddling, playing, and laughing with the whole family.
CHILD PHOTOGRAPHY SESSIONS
If it is a home photo shoot, we can start with the whole family standing in the living room, sitting on the couch, or even lying on the floor! Then we can continue with some shots of each parent with the kids. Finally, we can get some portrait shots of the kids together and alone in their respective sleeping rooms.
READY TO BOOK YOUR SESSION?
Contact me to book your session, or if you have any questions about the photo shoot or any special requests.